Delicious Single Serve Pods!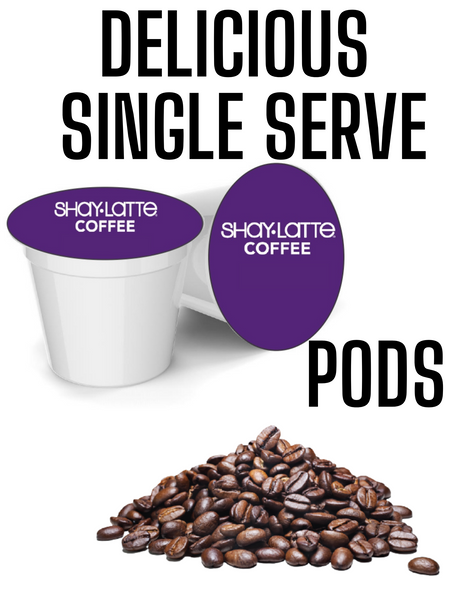 Delicious Single Serve Pods!
Come discover a delicious taste of our exotic coffee flavors & rich roasts all freshly handcrafted inside a Single Serve Pods!  You will enjoy the deep, well-rounded, and smooth as wine taste profile.  Customers enjoy the stomach-friendly essence of our coffee filled with a blend of pleasurable taste, spark of energy, and balanced wellness.

We look forward to you experiencing Shay Latte Coffee enriched with a distinctive taste to brighten your day and perk up your mood!

 UPDATES:
On this specific order page, please note the Qty of 12 Single Serve Pods are freshly packaged and presented in a retail single package; NOT a full Case. 
Yes, if you are interested in ordering a Case of Shay Latte Coffee Single Serve Pods, use your exclusive code on the Wholesale Page or Contact 1-888-92-LATTE.